In His Bold Gaze
---
DV | 20min | colour | 2.0 | 2020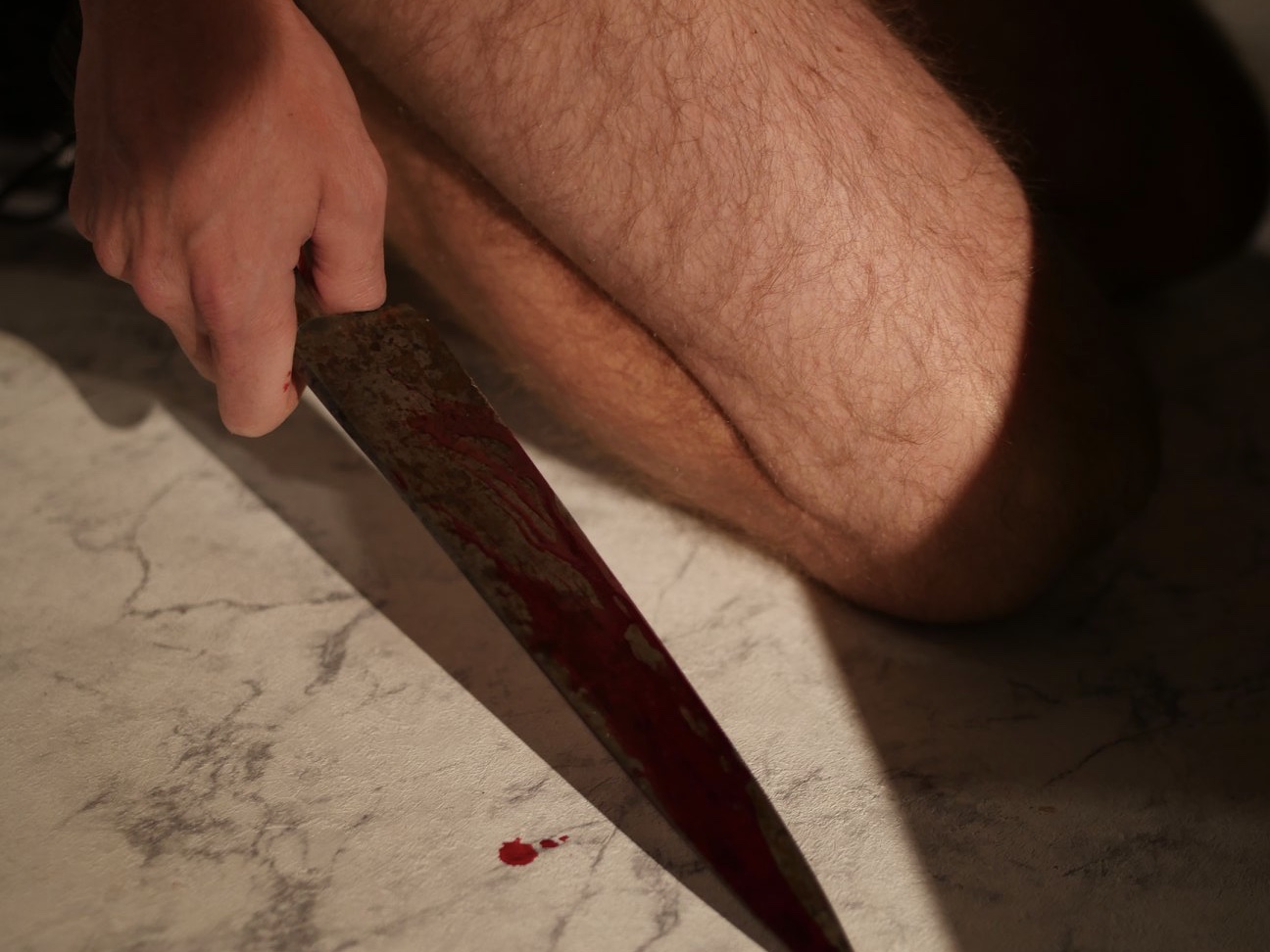 A closeted gay man, his mother, and his lover are caught in a cannibal docudrama, precarious in their relationship between what is on and off screen.

In His Bold Gaze delves into the life of Armin Meiwes, a computer repair technician from Rotenburg, Germany, who in 2001 devoured Bernd Brandes, an engineer from Berlin. Departing from documentary, theatrical, and archival practises, the film re-enacts the infamous case by connecting it to televised and home video cultures from the late 90s.

This film constitutes the second volume of Trilogia Canibal - a series of works that make the relation between sexuality and cannibalism their subject. The trilogy aims to investigate the historical transition from questions surrounding sexual deviance into questions of sexual identity, through fiction. Moreover, to think how cannibalism, as both a cultural and literary practice, took part in this transition.
---
production
Near/by film

production support
Amsterdams Fonds voor de Kunst

development support
Nieuwe Vide

with

Leandro Lefa
Dani Ploeger
Hinke-Ann Eleveld
line production

Nia Konstantinova
sound design
Sergio González Cuervo